We are considered one of the premier garage specialists in Lafayette. We have repaired various garage doors over the years and gained a loyal following of customers throughout that time. We operate 24/7 so we can cater to all your emergency requests. Although we mainly specialize in fixing garage doors, we also repair other components, such as springs, rollers, cables, and remote control. We are especially skilled at fixing Amarr Doors and more familiar with this brand and recommend it to many of our clients because the products are durable, safe, and stylish. In addition, the brand's accessories, such as sensor guards, door openers, keyless entry systems are sold by us.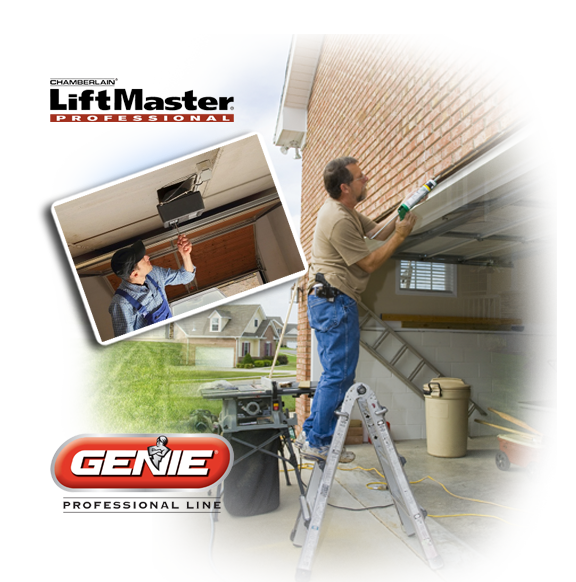 The Amarr Door Advantage
As mentioned earlier, the reason why our company relies so much on this brand is because it is efficient, safe, and stylish. All Amarr Door products are made from high-quality materials. The wooden doors in particular are made from sturdy timber or oak and the metal doors are crafted from the toughest steel. These doors are also equipped with safeguard pinch protection - a safety feature that prevents hand and finger injuries. Basically, this feature prevents your hands and fingers from getting caught in between sections of the door. There are also additional features. For instance, you can install the brand's sensor guards. It basically protects photo-eye sensors from dismantling in case the door gets bumped by the car or other moving objects.
There are various designs you can choose from. All in all, there are 13 of them, namely Classica, Hilcrest, Lincoln, Stratford, Heritage, Olympus, Biltmore, Vista, Coastal, Trento, Bob Timberlake, Designer's Choice, and Oak Summit. Simply choose the design that goes well with your home's theme. If you have another design in mind, you can order your own customized door.
No matter how durable the door is, you still have to make sure that it functions properly, and the way you operate the door affects its performance greatly. To keep it in good shape, conduct regular tests to gauge how well it is doing. The tests you need to perform include the door balance, opener reversal, and opener force settings. Another task you need to do regularly is visual inspection. Check all the major components of the door to see if there are any damages. If you find defects that are too hard to fix, you can hire us to repair them. In addition, it would be best not to use the door till it is fixed to avoid further damages. Again, we operate 24/7, so you can contact us for immediate assistance.